Dierbergs Markets Hosts Interview Event August 17th - All Stores & Facilities
ST. LOUIS, Missouri – August 16, 2022 - Dierbergs is hosting a hiring event on August 17th. From 2-6PM, candidates can walk in to any store or Central Kitchen facility and have the opportunity to interview for a position on the Dierbergs Team.

WHEN: Wednesday, August 17th from 2:00 – 6:00 p.m. at any Dierbergs store or Central Kitchen facility.
WHERE: Any of Dierbergs locations, including the Central Kitchen and Central Bakery facilities.
WHO: Job seekers looking for a fun team, flexible schedules and excellent benefits.
WHY: Interview on site, explore part- and full-time opportunities, meet members of the store team and have the opportunity to be hired on site.

"We are excited to give candidates the opportunity to interview at the location that is most convenient to them," says Jennifer Reiner, Talent Acquisition Manager for Dierbergs. "In addition to interviewing, candidates will be able to get a behind the scenes look at the location they are most interested in working in."

No reservation, application or resumes are required to attend Hiring Day. For more information and a list of locations, candidates can visit Dierbergs.com/Hiring-Event.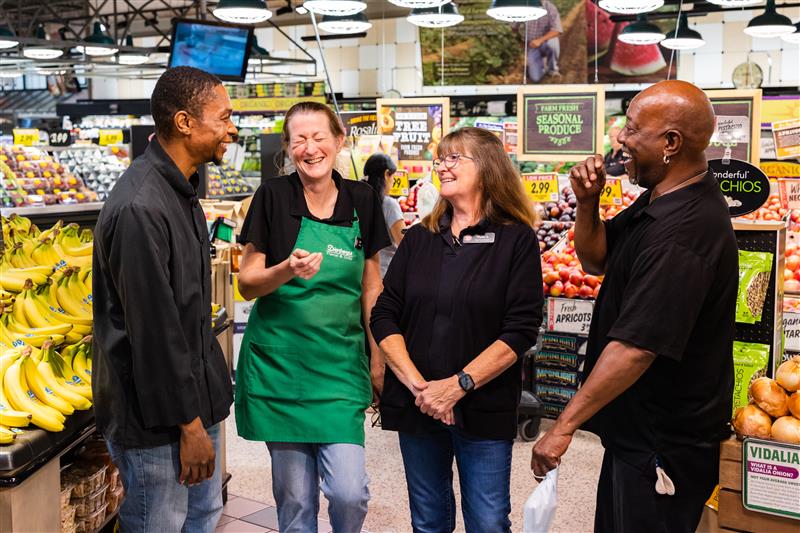 ####
About Dierbergs
Dierbergs Markets, a fourth-generation family grocery store, with roots traced back to a country store was founded in West St. Louis County in 1854. Dierbergs prioritizes serving our customers and our communities; and today, employs more than 3,500 Associates in 25 St. Louis metropolitan-area stores and one location at Missouri's Lake of the Ozarks.
Dierbergs Media Contact:
Jamie Collins
636-532-8884
collinsj @ dierbergs.com