Dierbergs Market Employees Honored by Missouri House of Representatives on Supermarket Employee Day
For Immediate Release: February 21, 2022

Our remarkable team of dedicated Associates have been recognized by the Missouri House of Representatives for Supermarket Employee Day. Under Resolution No. 3393 adopted on January 24th, 2022, Dierbergs Family Markets is certified by the Missouri House of Representatives honorees of Supermarket Employee Day. Supermarket Employee Day is on February 22nd.

Our teams are being honored with an official resolution highlighting their continued contributions to the community, facing tough challenges over the last two years. These challenges have been met with courage, compassion, leadership, and exemplifying customer service. We are so proud of our organization and the continued efforts our staff brings to each of the communities we serve.

We want to take this opportunity to thank the Missouri House of Representatives, specifically, Representatives Dan Shaul and Rob Vescovo. We thank you for taking the time to bestow this incredible honor to our team.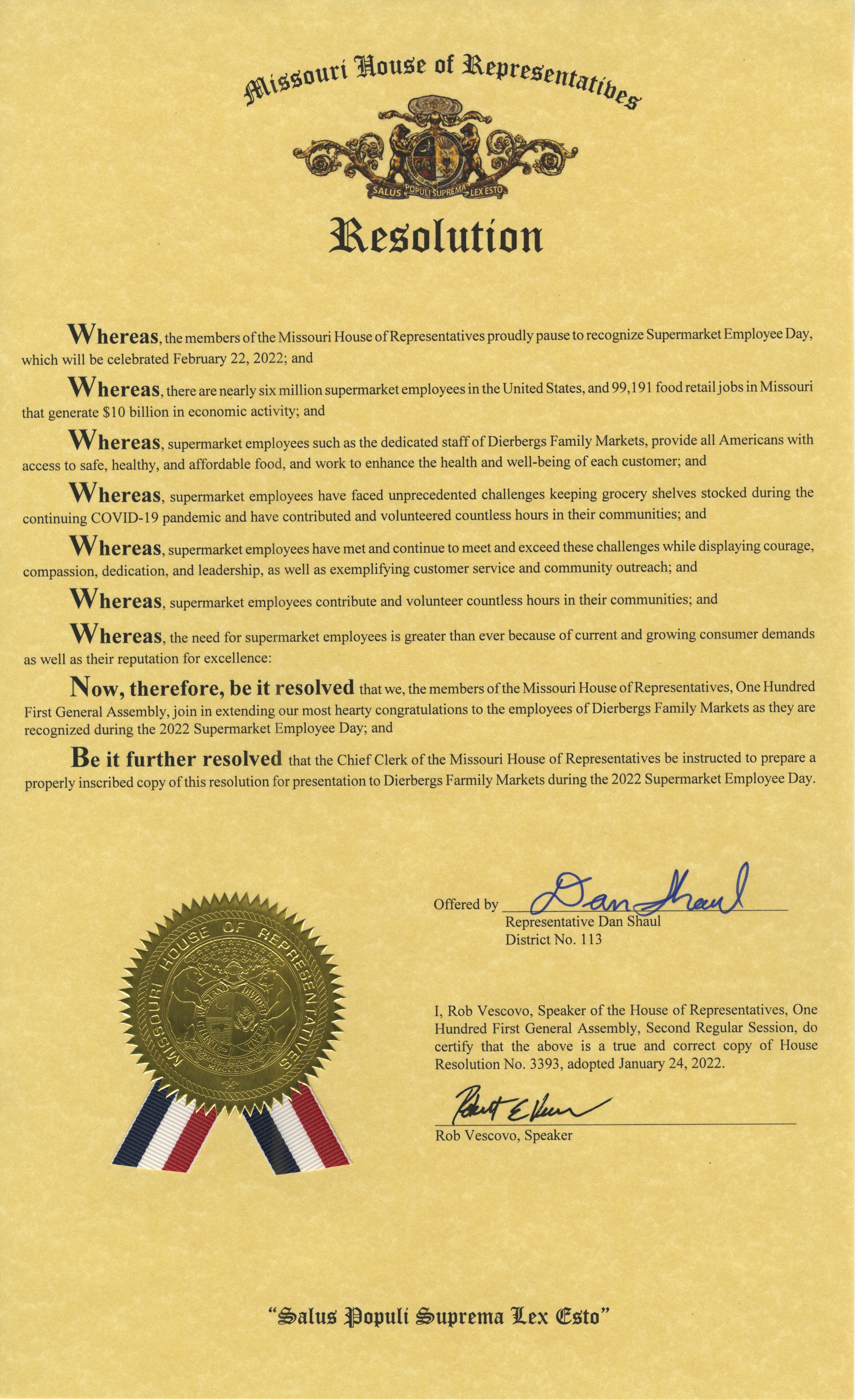 # # #